Q&A with Mess Desk for the Avo x Messy Desk collaboration
Author: Avo Team
Date Publish: 2021-08-30
Jane Lee, also known as Messy Desk or Mei Mei, is great with colours. Inspired by the French-Belgian Bande Dessinée comic series, this local illustrator and comic artist has a flair for using sharp and contrasting visuals, which became her signature.
With such talent, Jane has worked with household names across the globe even back in school. She launched a new mobile phone case series with Casetify, and was named Concours Jeunes Talent when invited to attend the prestigious Angoulême International Comics Festival in France. One of her highlights was in August 2015, where she was invited to paint a 38m-tall mural on a building at the University of Łódź in Poland.
We're honoured to have Jane with us for our Avo x Messy Desk collaboration at Tung Street in Sheung Wan.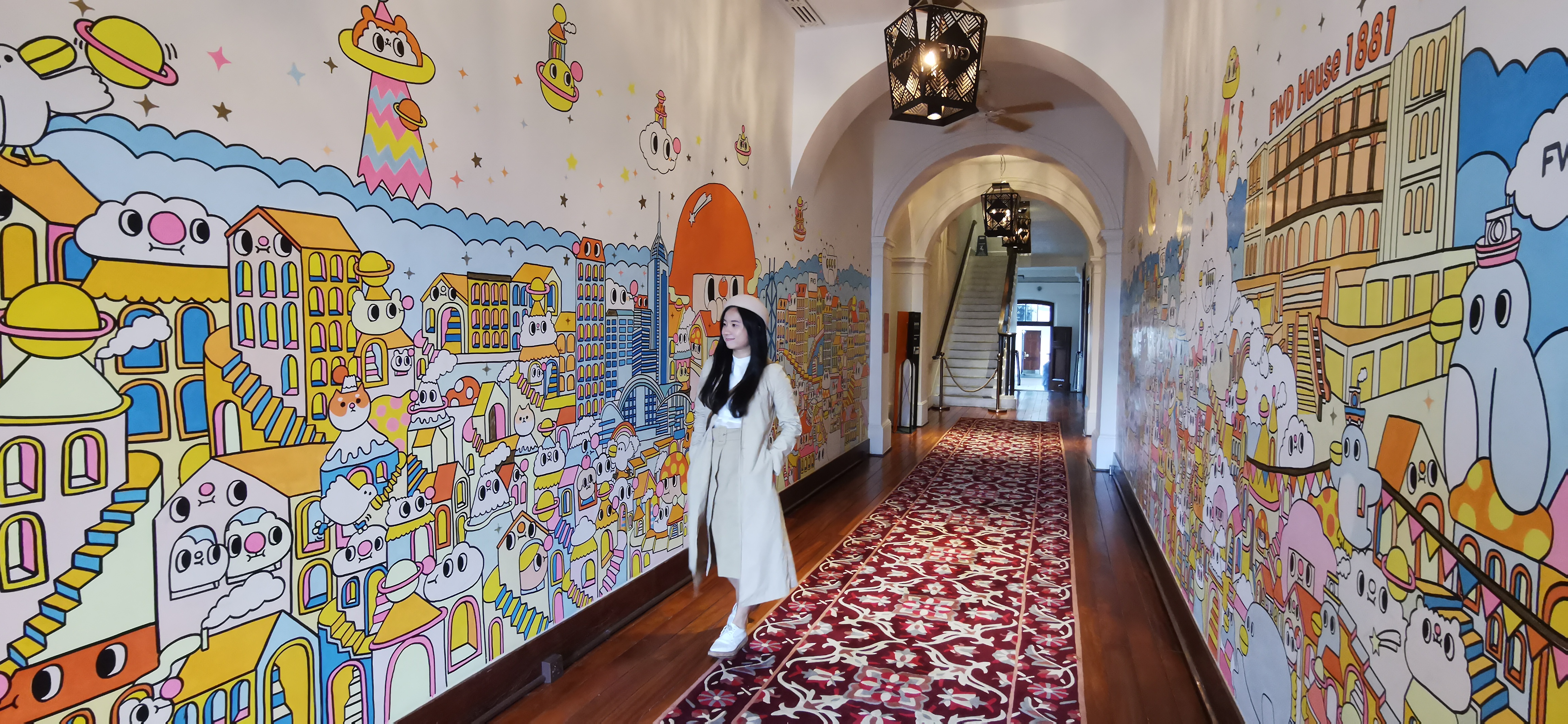 Q1: Why do you pick "Messy Desk" as your pen name?
My desk at my studio is always messy. There're pens, paint and papers all over the place. But that's where my inspiration comes from, and I love painting and playing with colours. That's why I call myself Messy Desk.
Q2: How did you start? What motivates you?
I always enjoyed painting and experimenting with colours since I was young. There's this inner sense telling me that painting is my thing, and so I enrolled at the Hong Kong Design Institute after high school.
Q3: We see you use a lot of clouds, colours and layers in your work. Is there reason why?
My style is heavily influenced by European comic books, which are usually full of colours, and that's what I love. Besides, I'm a fan of surrealism. There're many in real-life characters in my paintings, and I hope to spark creativity within my audience.
The layers are inspired our very densely-populated home of Hong Kong. The houses and stairs you see are like the city's architecture.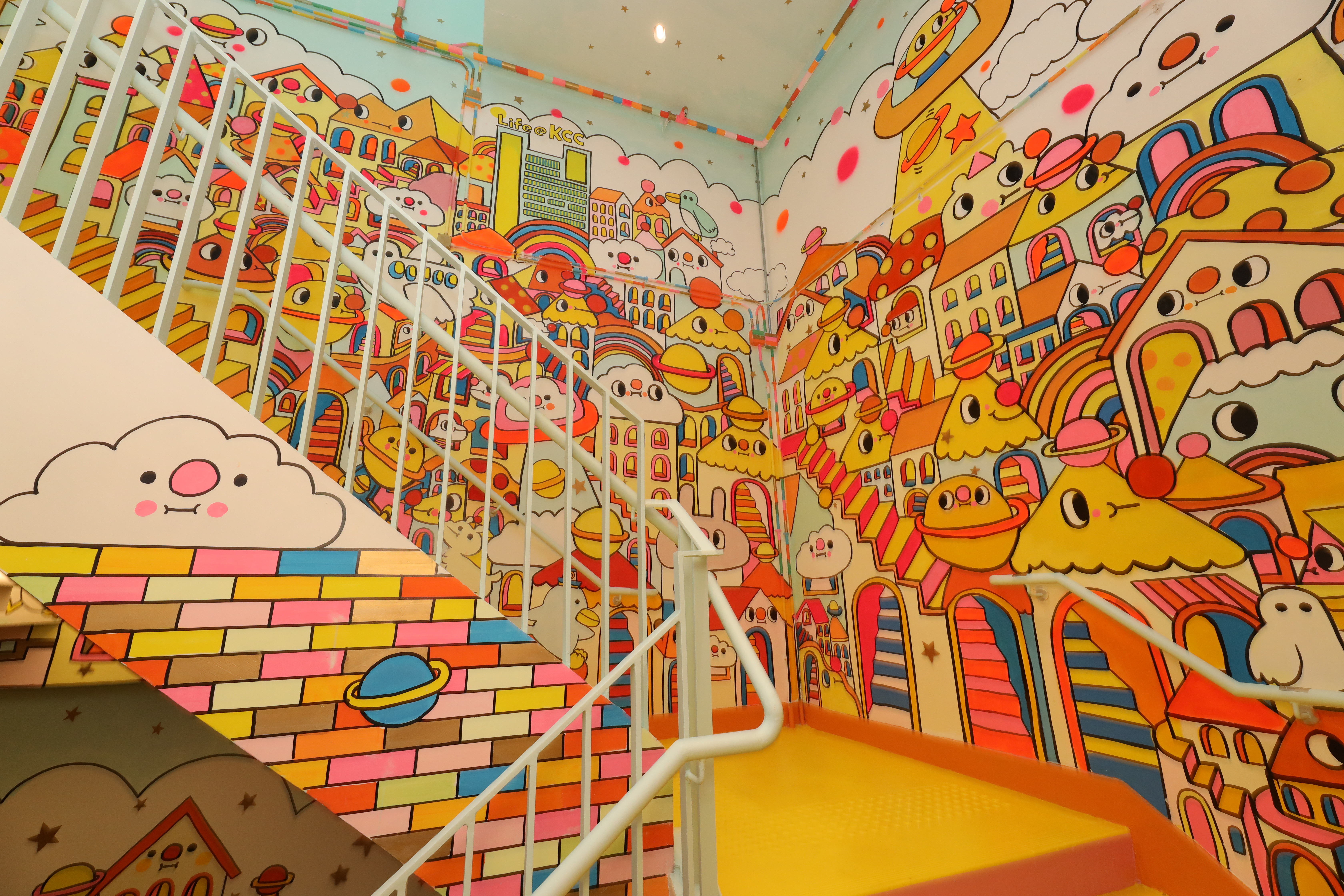 Q4: We love the signature smiles in your work in particular. Tell us more.
I hope people can smile more, especially when looking at my artwork. I want to be known as an artist who can bring happiness to people and to the city. This is my little ambition.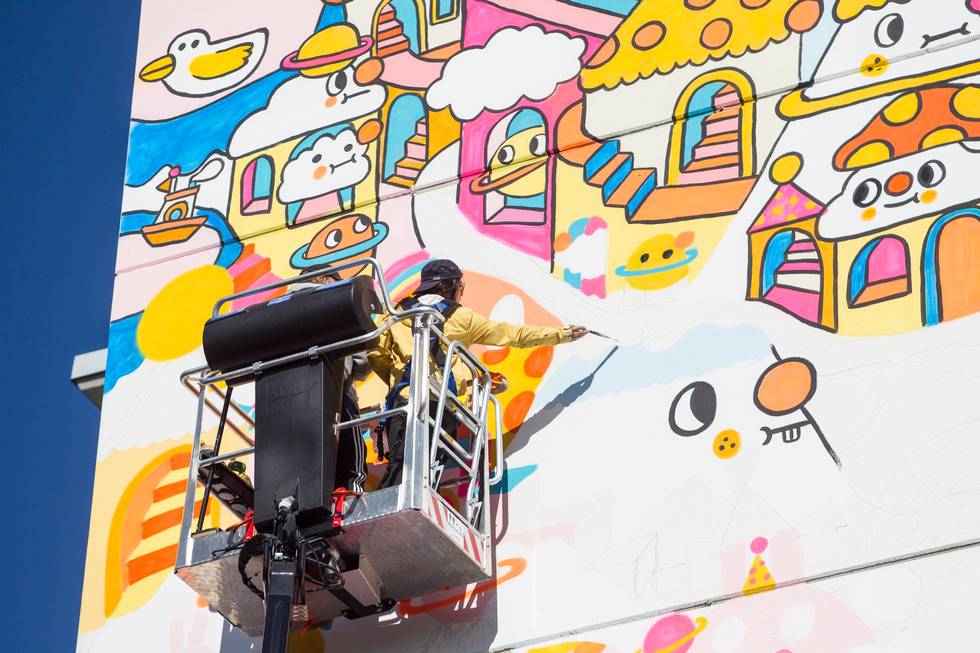 Q5: what kind of work do you like the most?
I love all my building mural paintings. These projects are challenging but I get paint something big and do some sightseeing. That's what makes it really fun.
Q6: What do you think about this Avo x Messy Desk project? Can you walk us through your inspiration?
Avo to me is like a safety net for us and for Hong Kong, with its cutting-edge products like shoe insurance and mobile fee insurance. You don't even need to meet an agent to get covered, which I never knew before. This is how I portray Avo in my design and I invite visitors to find out themselves.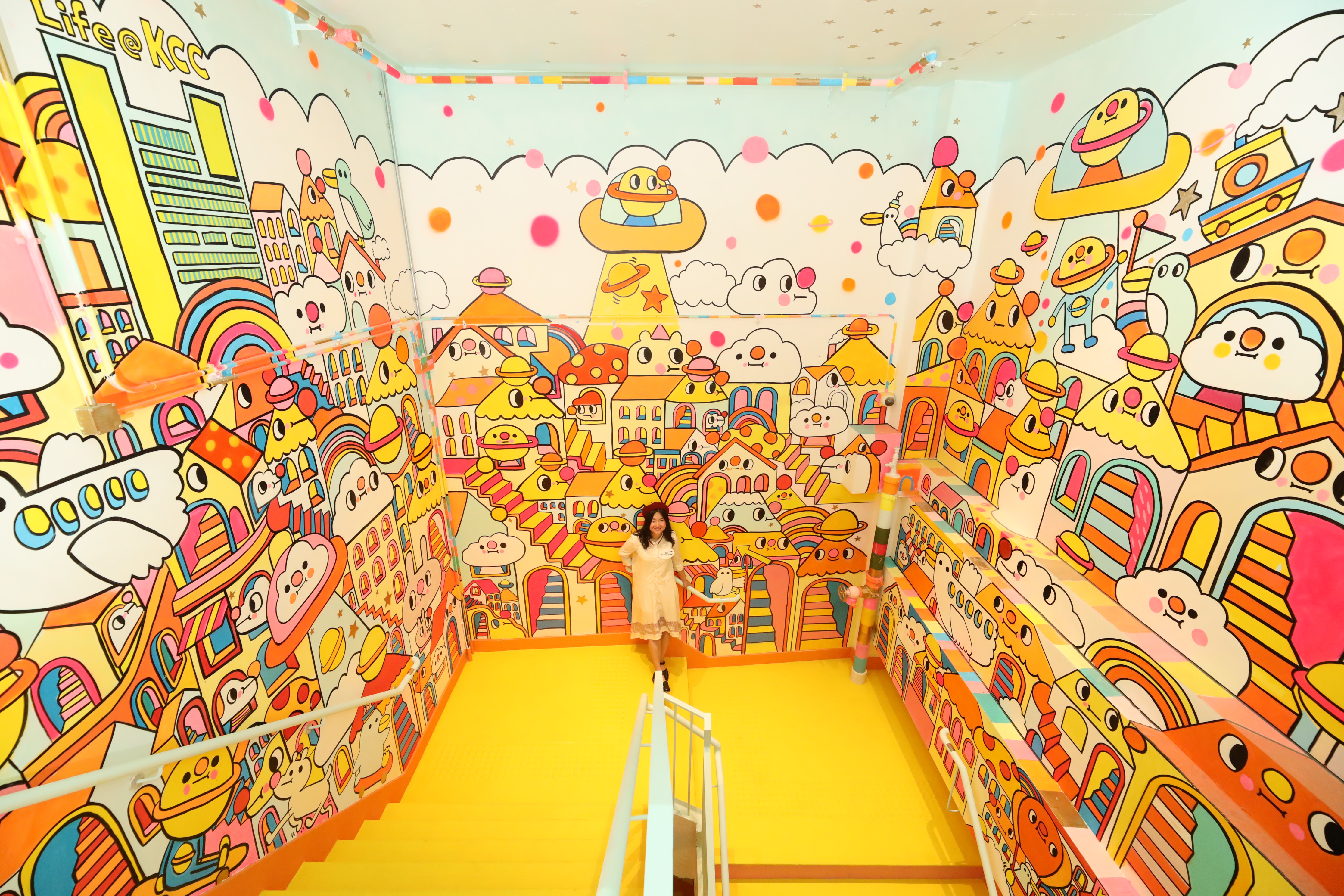 Q7: How can we make our lives more fruitful?
Don't overfocus on work, spend more time with your loved ones like family and friends. Most important of all, understand your inner self.
Keep smiling and things will work out :)
This interview has been edited for length and clarity
Read more: Messy Desk's portfolio
---
---